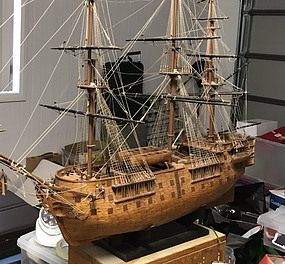 Model Building is a very enjoyable past time.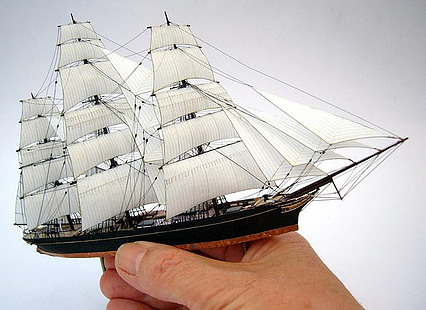 The ship "above right" is a model of "The Black Prince 1813. The main body of the ship is made of matches. Built by a friend of mine who spent most of his spare time making model Planes, Boats and large ships. all out of matches.
Amazon. DIY Model Sailing Ship Kits
Model building is a very enjoyable and fulfilling hobby for most. It can also become a successful business, maybe even an obsession. No matter what encourages you to create, It's the enjoyment of seeing your finished creation and knowing that you were the one who spent that time putting it together.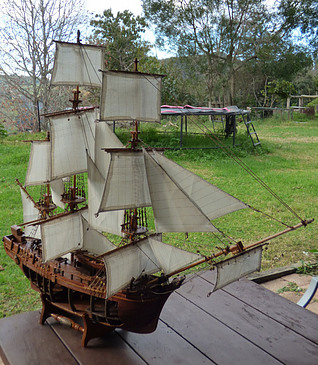 This is my first attempt at a large scale wooden model kit of "The Bounty" in process and finished.
Amazon. DIY Model Building Kits.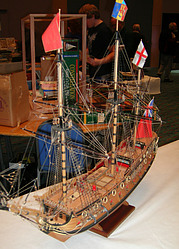 Glass Blowing is another way of creating displays.
Yet more specialized with training and safety precautions, creating amazing objects like the one above of a ship in a bottle. "The Santa Maria".
A variety of objects for the building.
Amazon. Lego Model car building.
It's amazing the things we can do now to create objects that were not around 25 years ago
Creating objects with a Free style 3D Pen ( Stylus). Amazon.

Still learning new things.
You hear a lot nowadays about 3D printing and how you can create objects from plans with the aid of a 3D printer. Where you can build items to accurate detail. A more exciting way is to create your model freestyle with a 3D pen which is similar to a glue gun but much finer. As the liniment cools it can be molded and shaped, filed or cut to your design.
In the last year I have started working with a 3D pen which uses the same liniment that you use in a 3D printer. I can use it to create more details for my ships like extra crew.
Other objects and a variety of different ways of creating models.